Request: Balconitel Boutique Hotel
Thank you for your interest in Balconitel Boutique Hotel.Please fill in your details below
and we will contact you by phone or email within 24 to 48 hours with a tailor-made price & itinerary proposal.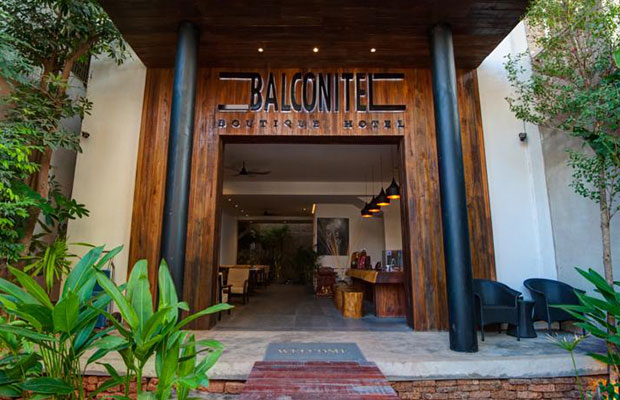 Balconitel Boutique Hotel
Hotel Location: Phnom Penh
#A36,St. 278,Sangkat Boeung Keng Kang 1,Khan chamkarmon, Chamkar Mon, Phnom Penh, Cambodia
Located in Phnom Penh, Balconitel Boutique Hotel is a contemporary hotel that boasts a garden, indoor pool and a rooftop spa bath with sun loungers. Free WiFi is accessible throughout the hotel.All rooms are brightly decorated with white walls and modern wooden décor. Air-conditioned, the rooms also include a minibar, a flat-screen TV with cable channels and private bathrooms. Some rooms also feature a balcony with views of the Phnom Penh cityscape.