Request: Banteay Srei Day Tour
Thank you for your interest in Banteay Srei Day Tour.Please fill in your details below
and we will contact you by phone or email within 24 to 48 hours with a tailor-made price & itinerary proposal.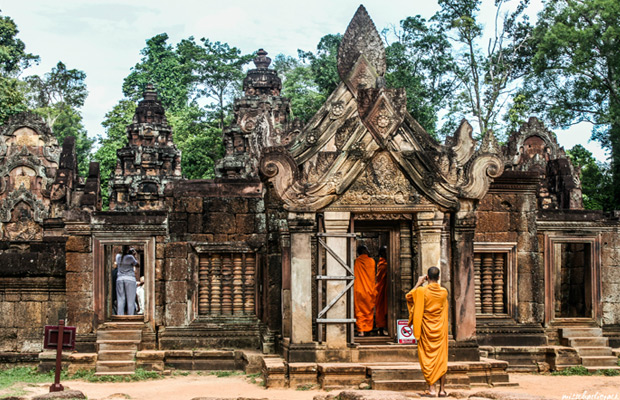 Banteay Srei Day Tour
Travel Location: Siem Reap
The tenth century temple of Banteay Srei is renowned for its intricate decoration carved in pinkish sandstone that covers the walls like tapestry. This site warrants as much time as your schedule allows.
The roads have been recently repaired and it takes about 30 minutes from Siem Reap to get to the temple. To reach Banteay Srei, follow the main road north out of Siem Reap, turn right at Angkor Wat and follow the road to Srah Srang where you turn right past Pre Rup.