Request: Kep National Park
Thank you for your interest in Kep National Park.Please fill in your details below
and we will contact you by phone or email within 24 to 48 hours with a tailor-made price & itinerary proposal.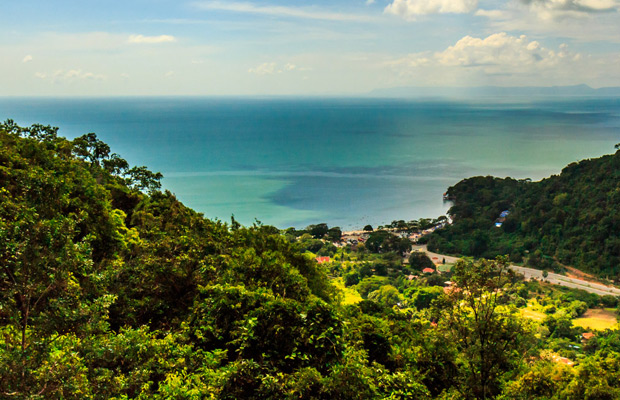 Kep National Park
Kep National Park is a national park of Cambodia in the Kep region of Cambodia. Established in 1993 it covers an area of 50 square kilometres. The nearest town lies at Krong Kaeb.
How to get to Kep National Park
Despite its protected status, is in a sad state. Occupying the interior of Kep headland, it has no guest facilities. Access is via an 8km road open to 4WD vehicles. Kep Lodge may be able to arrange a half-day hike through the park as well as snorkelling excursions, fishing trips and seaborne visits to coastal mangrove groves.