Request: Sokha Angkor Resort
Thank you for your interest in Sokha Angkor Resort.Please fill in your details below
and we will contact you by phone or email within 24 to 48 hours with a tailor-made price & itinerary proposal.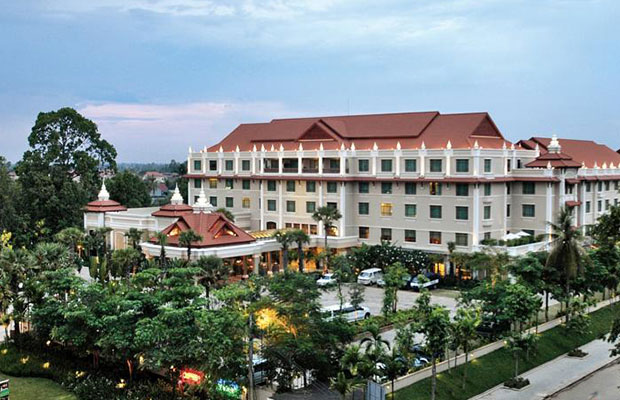 Sokha Angkor Resort
Hotel Location: Siem Reap
National Road No. 6 and Sivatha Street Junction, Siem Reap, Cambodia
Sokha Angkor Resort offers luxurious resort living in central Siem Reap. The hotel offers wellness and relaxation with spa treatments and facilities within its private gardens. The property features an outdoor pool available all year round and an in-house restaurant. It also features a free 15-minute foot massage and free WiFi is available throughout the property.Pub Street is a short 1 km from Sokha Angkor Resort and the Angkor Wat complex is 6.1 km away from the property. The nearest airport is Siem Reap-Angkor International Airport located 11.2 km from Sokha Angkor Resort. The property offers complimentary airport pickups and shuttle services can be arranged at an additional cost.